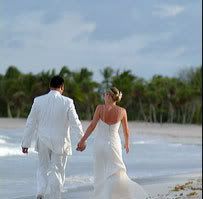 At Calico Cat Productions, their approach to videography is both creative and cinematic. They strive to tell your story as it happened in a classic, documentary fashion. Their style is innovative, engaging, and a departure from the traditional.
They capture all of the behind the scene moments. Throughout the day, they remain unobtrusive, capturing those special memories without interfering with the ambience of your wedding.
Their video services include:
* High definition filming
* Super 8 film coverage
* Highlight vignettes
* 2nd/3rd camera operators
* Documentary
* Same day edit
* Live video feed
* Projector and screen rentals
Diana actually networks with the owner of Calico Cat, and she knows first hand the kind of person she is. Diana says that she is really sweet and is really knowledgable about everything and anything videography.
You can visit their site at calicocatproductions.com for samples of their work. I just watched a few today and it actually brought tears to my eyes...and I don't even know the couple!